Available Paintings
The paintings shown here are currently available for purchase. Most works are framed in four-inch traditional gold frames. Mahogany drop-box style frames constructed at my family's New Hampshire wood shop are available on some works for an additional charge.
---
Just Grand: Paris, Venice, New York City, and the Grand Canyon
Paris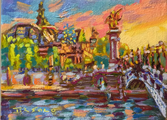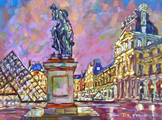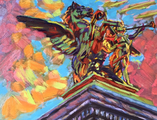 Venice and Italy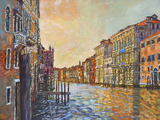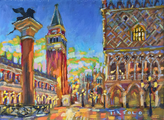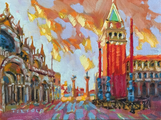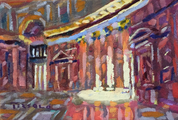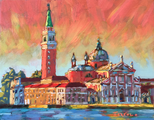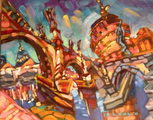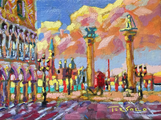 New York City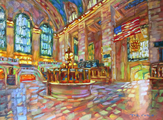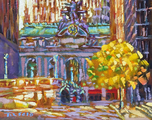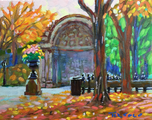 Grand Canyon and the Southwest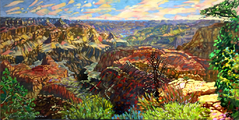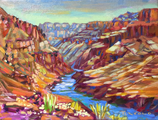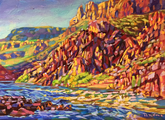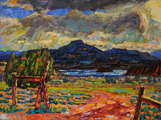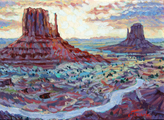 This Land Is Mine
Elements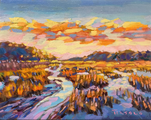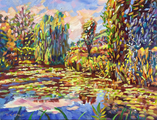 Chicago

Washington, DC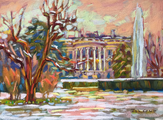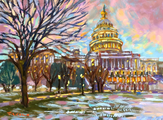 National Parks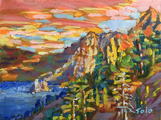 New England





Conceptual
Early cityscapes included writing on the backs of the canvas. A kind of journal entry, they document moments where everyday, cliché, common sense logic revealed themselves to Charles's "question authority" persona. "In 2001 I began moving written word to the front of my paintings. Conceptual and installation art was playful and engaging for me, but often huge or impractical for display in homes. My textual paintings provoke as much as museum pieces, but have a surface reading that is light and jumbled, explored only when one stops, stares at them, and seeks out their meaning." These paintings are livable, decorative, and often minimal in range of color or tonal values. They employ encrypted and conjugated proverbs, combined with images of popular art, to expose the virtues of living deliberately and gaining the style of others.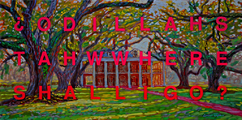 Unique Works
These paintings are those that fit into the category of not fitting into a category. They are also works that remain available from previously-completed painting series. This label allows growth and exploration of singular ideas outside the context of a larger body of work.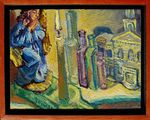 ---
updated: 05/25/2020