Available Paintings
The paintings shown here are currently available for purchase. Most works are framed in four-inch traditional gold frames. Mahogany drop-box style frames constructed at my family's New Hampshire wood shop are available on some works for an additional charge. Please contact the galleries directly for purchasing options.
---
JCO's Art Haus. 805 University Avenue #E, Los Gatos, CA 95032
JCO's Fine Art & Art Haus in the South Bay area of Northern California is presenting my current show of paintings of Death Valley, Redwoods National Park and Southwest landscapes.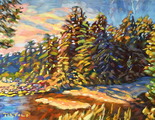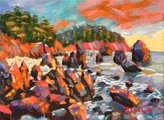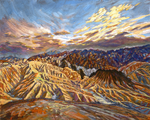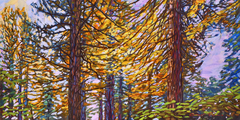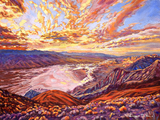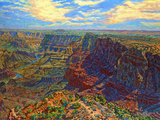 ---
Prince Albert Guest House. 164 Commercial St, Provincetown MA 02657
A few of my paintings are on display in the common areas of the Prince Albert Guest House. Two sea captains homes were combined to create this charming and centrally located inn, you should check this place out next time you visit Cape Cod.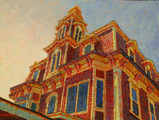 ---
Design Domaine Gallery. 306 Morris Avenue, Spring Lake, NJ 07762
Design Domaine Gallery is in the community of Spring Lake in Monmouth County on the shore.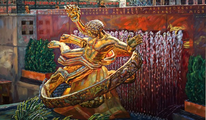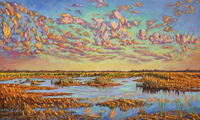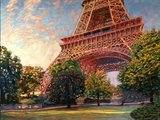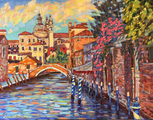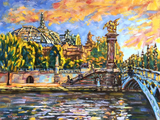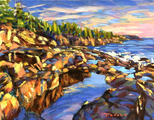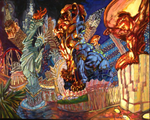 ---
13FOREST Gallery. 167-A Massachusetts Ave, Arlington MA 02474
The paintings shown below are on display at 13FOREST Gallery, located across from the Capitol Theatre in Arlington. Hours are Tue-Wed 11-7, Thu 11-8, Fri-Sat 11-6, Sun by appointment or chance.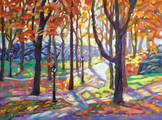 ---
Out of the Blue Gallery. 541 Massachusetts Ave, Cambridge MA 02139
Art, music and a true community space in the heart of Central Square, Tom Tipton and the staff of Out of the Blue are open most days from 11am to midnight.
No paintings of mine on display here at this time.
---
Thanassi Gallery. 234 Commercial St, Provincetown MA 02657
Thanassi Gallery is located in the center of town across from Whaler's Wharf. This gallery has show my work since 2004.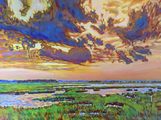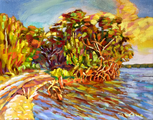 ---
Salmagundi Art Club. 47 Fifth Ave, New York, NY 10003
Founded in 1871, the Salmagundi Club is one of the oldest art organizations in the United States. Housed in an historic brownstone mansion in Greenwich Village, their facilities include three galleries, a library, an elegant period parlor, and a restaurant and bar with vintage pool tables. Its members have included important American artists such as Thomas Moran, William Merritt Chase, Louis Comfort Tiffany, N.C. Wyeth and Childe Hassam. I became a member in 2017.
No paintings of mine on display here at this time.
---
The Copley Society of Art. 158 Newbury St, Boston MA 02116
Founded in 1879, The Copley Society of Art is the oldest artist membership organization in the United States. I've been a member since 2004 and a Copley Artist since 2009. Located in Boston's main gallery district near the corner of Newbury and Dartmouth Streets, I usually have a few paintings displayed in their ongoing small works gallery.
No paintings of mine on display here at this time.
---
Charles Tersolo Fine Art. One Hartford Square, Suite C4, New Britain CT 06052
The paintings listed below are currently with me in my studio, and I also bring a selection of them to art festivals which I travel to across the country. See the Events page for the next shows where I'll be exhibiting these works. While I'm usually at my studio most days between 10am and 7pm, my schedule often changes. If you contact me in advance, I will make myself available for your visit.
Just Grand: Paris, Venice, New York City, and the Grand Canyon
Paris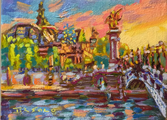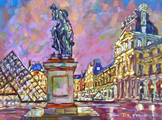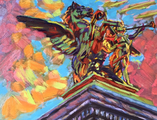 Venice and Italy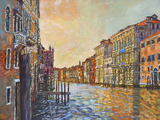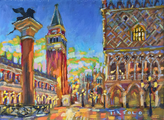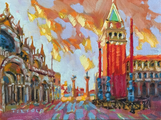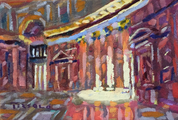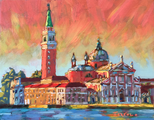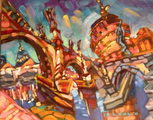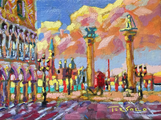 New York City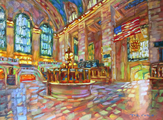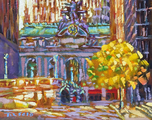 Grand Canyon and the Southwest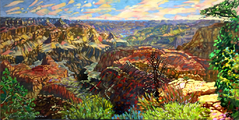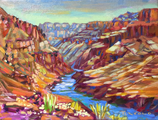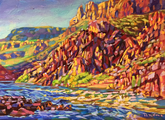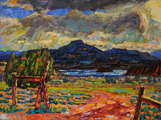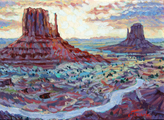 This Land Is Mine
Elements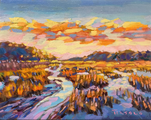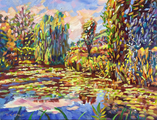 Chicago

Washington, DC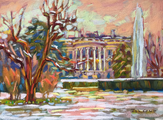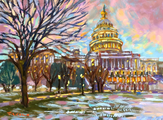 National Parks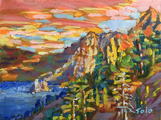 New England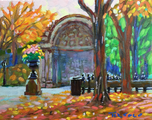 Synthetic Impressionism
Synthetic Impressionism is a popular non-traditional painting style that many of my collectors enjoy.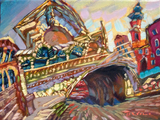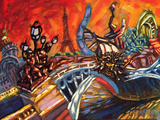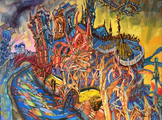 Portraits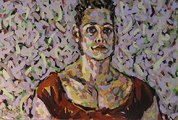 Abstract
In 2003 I began my own abstract pieces. Rather than working from an idea, emotion, or experience, my abstract paintings are pure expression of color and shape. These works are created with traditional painting method, using thin paint layers at first, applying shapes and colors and allowing them to dry. Successive layers of paint are applied, the colors and shapes respond to early ones and grow, like a city. Some colors are preserved until the end, while others get covered or altered. Glazing with transparent layering of color, or semi-transparent frotties including some white, are traditional oil techniques that allows harmonizing when applied to the whole canvas. The finesse and expressive qualities of my pure abstracts grow with my other styles, informing each other.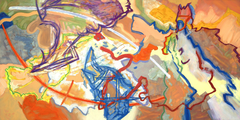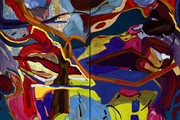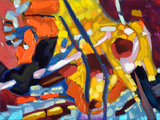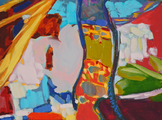 Conceptual
Early cityscapes included writing on the backs of the canvas. A kind of journal entry, they document moments where everyday, cliché, common sense logic revealed themselves to Charles's "question authority" persona. "In 2001 I began moving written word to the front of my paintings. Conceptual and installation art was playful and engaging for me, but often huge or impractical for display in homes. My textual paintings provoke as much as museum pieces, but have a surface reading that is light and jumbled, explored only when one stops, stares at them, and seeks out their meaning." These paintings are livable, decorative, and often minimal in range of color or tonal values. They employ encrypted and conjugated proverbs, combined with images of popular art, to expose the virtues of living deliberately and gaining the style of others.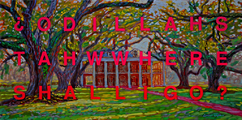 Unique Works
These paintings are those that fit into the category of not fitting into a category. They are also works that remain available from previously-completed painting series. This label allows growth and exploration of singular ideas outside the context of a larger body of work.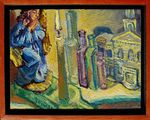 ---
updated: 10/24/2018